TOP 5 DIFFERENTIATORS
Listing from top to bottom


Advanced Blending Jar
Unique innovative design has advantages.
BLENDS FASTER - Increases blending efficiency and speeds up production time up to 25%

EASY-CLEAN JAR - Flat sides and single-piece blade make cleaning a breeze.

PLUNGER FREE, DURABLE, BPA FREE, LIGHTWEIGHT, and STACKABLE (space saving)
Unique Blade
Unique blunted design is extra strong. The blade is safer to handle and pulverizes ingredients rather than slices for perfectly smooth blends.
Blending blade made of cold-forged hardened steel are up to 80% thicker and 10 times stronger than competitor blades. Supremely fast strong blades efficiently pulverize blends smooth. And unlike other blenders that use traditional sharp blades, the Blendtec blunt blades make them safe to clean too.
Unbreakable Drive Socket
Hardened all-metal drive train and high quality parts provide unbreakable lasting durability.
The motor rotates the blade via the drive socket at ultra high speeds in excess of 23,000 mph. Built to last, the Blendtec blender socket is made of hardened metal so that even with heavy duty use, it never need to be replaced (unlike other brands that use breakable plastic parts)
Ultra High-Speed Motor
The industry's largest, fastest most powerful motors up for any task, and the toughest ingredients like: frozen fruit/vegetables, ice, and raw hard veggies too. Get the same smooth quality you find at your smoothie shop or restaurant.
Stealth models provide quietest operation through sound dampening technology.


Smart Touch Interface
Easy-clean surface enables one-touch controls for walk away blending simplicity.

There are three Blendtec Series lines that are commercial grade powered blenders for home use. Click the Series name or model number to jump to see more (or just scroll down the page).
All Blendtec Blenders come with the "WildSide+ Jar", the uniquely innovative 5-sided Tritan jar design that offers even faster blending times and perfectly smooth blends. The new "WildSide+ Jar" replaces the former "WildSide Jar" model. This is an all-purpose blending jar with a capacity upto 90 oz. and measurements up to 36 oz.
Blendtec offers an array of blending jars that are compatible with all its blenders. It has jars that are designed for all-purpose, as well as specialty jars in a choice of large or small capacity blend volumes.
If you are looking for additional blending jars for when you have multiple back-to-back blends running to serve at the same time (ex: one jar for each members favourite smoothie recipe) or would like specialty task optimized jars (ex: Twister Jar, Mini-Twister Jar, Mini-WildSide+ Jar or the FourSide Jar), check out the category section: Blendtec Jars >>
The Blendtec Professional Series brings all the benefits of commercial-grade blending right to the home. Each blender in the Professional Series boasts the incredible power, advanced features, and amazing versatility home chefs and foodies need and want to make every creation (ex: smoothie, soup, dip, sauce, batter, nut butter, frozen dessert, etc.) a masterpiece.
Professional 800
The quietest commercial grade blender with industrial-strength 3.8 horsepower, in the industry. Incredible sound reduction with a sealed sound enclosure that effectively muffles the roar of power under this blenders' hood. Enjoy being able to have normal conversation while running your amazingly powerful and fast smoothing blender. Entertain, converse and blend comfortably with guests or start those early morning smoothies more quietly than you ever could with premium blending power. Controls via an illuminated capacitive touch interface offering 11-speed touch slider + Pulse and a suite of pre-programmed blend cycles. View more details here >>


Professional 750
Adapts to your kitchen design. Enjoy commercial grade 3.0 peak horsepower motor and control to suit your custom kitchen style. With the Pro 750, you have an incredibly versatile high powered blender that you can elect to use as an "on-counter" or install as an "under-counter mounted" (AKA: in-counter) blender. Comes with six pre-sets, pulse and manual speed controls all via an illuminated one-touch, push button interface. View more details here >>
The Designer Series models provide the perfect combination of brains and beauty. All are a slim sleek design, that easily fit on counter and under cabinet clearance, offered in a stunning array of colours and finishes. Features like Blendtec's exclusive SmartBlend™ technology and capacitive touchscreen controls (akin to smart phone touch screens that light up when on/active) provide smooth, hygienic easy to clean design. All come with supremely smart and intuitive interface in which to select their offering of manual controls and handy array of pre-programmed functions.
Designer 725
The most advanced and most luxurious of blenders! Known also as "The Worlds Smartest Blender". Fully loaded with ultra fine manual speed control (100 speeds) along with pulse, top pre-programmed cycles and blend rewards. Packaged in a high-end die cast contruction. Offered in three finishes: stainless steel with black (shown in picture), gun metal, and stainless steel with with trim. View more details here >>.

Designer 675
The perfect combination of beauty and function. A Chef's dream and a "Modern Kitchen Must". Comes with super convenient 5 pre-set program cycles which includes the super handy "Add 10" function along with 8 speed slider control and pulse (via the capacitive touch interface) as well as display count down on blend time and more. View more details here >>.
Designer 650
Blendtec's newest Designer Series model, rich in features and style. Offering: illuminated controls via the capacitive touch, 6 preset cycles to automatically make perfect done for you blends along with 8 speed options for manual control. Enjoy smoothies, frozen treats, batters, soups, cocktails, batters and more. Offered in three colours: black, red and stainless steel. View more details here >>.

Designer 625
Engineered to perform and to fit your fashion sense. Nicknamed "Where Fashion Meets Function". The Designer offers the most popular convenient pre-set programs at a reasonable price. Produced in seven fashionable colours: pomegranate, polar white, orchid, slate, chartreuse, sea foam, and black. View more details here >>.
Based on the iconic original of YouTube fame, the Classic Series blenders simplify your kitchen, doing the work of many other kitchen machines. An array of user-friendly features, including one-touch timed cycles and pre-programmed settings, ensure your favorite recipes turn out perfectly every time.
Classic 575
Get commercial grade power along with convenient multi-task friendly pre-set blending functions at an affordable price. Easily match your kitchen design and your personal style. Colours offered: Black (always in style), polar white, slate, poppy, orchid and carribean. View more details here >>.
Blendtec Fit
Get Blendtec commercial grade power and performance at a most affordable price. Designed as an entry level for those that want the healthier lifestyle by consuming more produce with the ease and variety and performance of a Blendtec Commercial Grade Blender. Offered in the colour of black and comes with a FourSide Jar and Latching Lid. View more details here >>.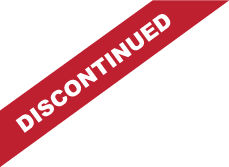 DISCONTINUED BLENDTEC PRODUCTS
Blendtec Stealth 875 (Commercial)

Designer Series

Total Blender Classic

Signature Series

Professional Series

Classic 560

Fresh Blends Recipe Book

Mini-Twister Jar
If you are looking for a discontinued Blendtec product, you will be pleased to find retired and discontinued favourites have been replaced with latest technology, engineering and design innovation to wow you and serve you even better.
Checkout the

Blender Buying Guide

to help you find the best blender that is right for your needs, wants and preferences.